Going to write in English for once to reach out to as many as possible since I think the person this entry is about really deserves it!
Last Sunday I had a photo session together with my friends Adora Batbrat and Cajsa Kurayami for Kawaii Design (kawaii.se). It was very spontaneous and I don't think I've ever laughed so much during a photo shoot before. I will make sure to post the photos as soon as they get published!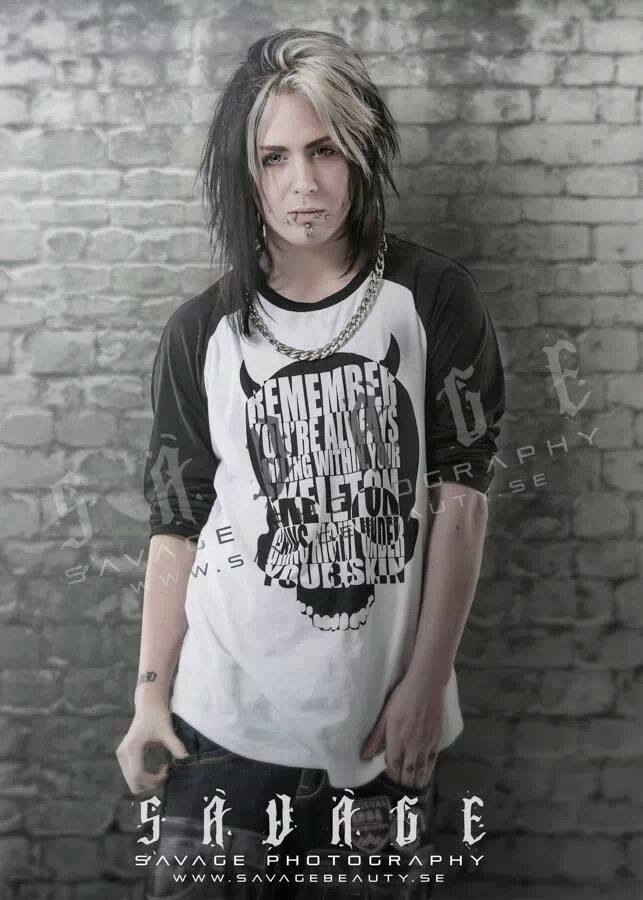 This photo was taken right after the session was done. I'm wearing my own design from ROYAL★RXXKER.
Our talented photographer Tallee Savage is the one I want to dedicate this post to! This wonderful lady worked with many huge names so it was an honor to model for her. She's by far one of the best photographers I've ever worked with and I can promise that you'll see us do more work together in the future!
Here is some info about her:
Tallee Savage is a photographer and make up artist situated in Stockholm, Sweden. Together with her husband Mattias she runs the company "Savage Beauty" and "Savage Photography". They create images that are different than what you might see around. The theatrical aspect is often clear and visualized. Eternalizing everything from fantasy, vintage, dark fashion, pin-ups, extreme make up, children and established and up coming rock artists and bands. Who ever wants to enhance their visual image and bring out some mystique and attitude. Unsurprisingly Tallee really likes Tim Burton and you will find parallels in their scenography, lighting and dramatic approach.
Among her clients are internationally acclaimed song writer and producer Andreas Carlsson, guitar Legends Michael Schenker, Yngwie Malmsteen, Jr Blackmore. Members from Black Sabbath, Europe, Hardcore Superstar etc.
You can check out her work here:
Facebook: www.facebook.com/SavageBeauty.TalleeSavage
Homepage: www.savagebeauty.se
Blog: http://talleesavage.wordpress.com