I spoke in English in the video so I'll make this text in English as well.
I'm currently at the festival as the title say. I've had a really good time and met many nice (and drunk) people. Sun is shining. This is Swedish summer at its best!
What I tried to say in the video was that me and my brand was here already yesterday to put up our tent on our place. When we came here this morning some people asked us if we could switch place with them since apparently our tent was right in the middle of two sellers who cooperated. They wanted to be next to each other.
We decided to just switch tents instead of wasting a lot of time on taking them down just to put them up again.
At first it was no problem, but then it started to get very windy.
Our tent was very stabile but the one we got to use instead broke apart and blew away up the fence – as you can see on this pic below.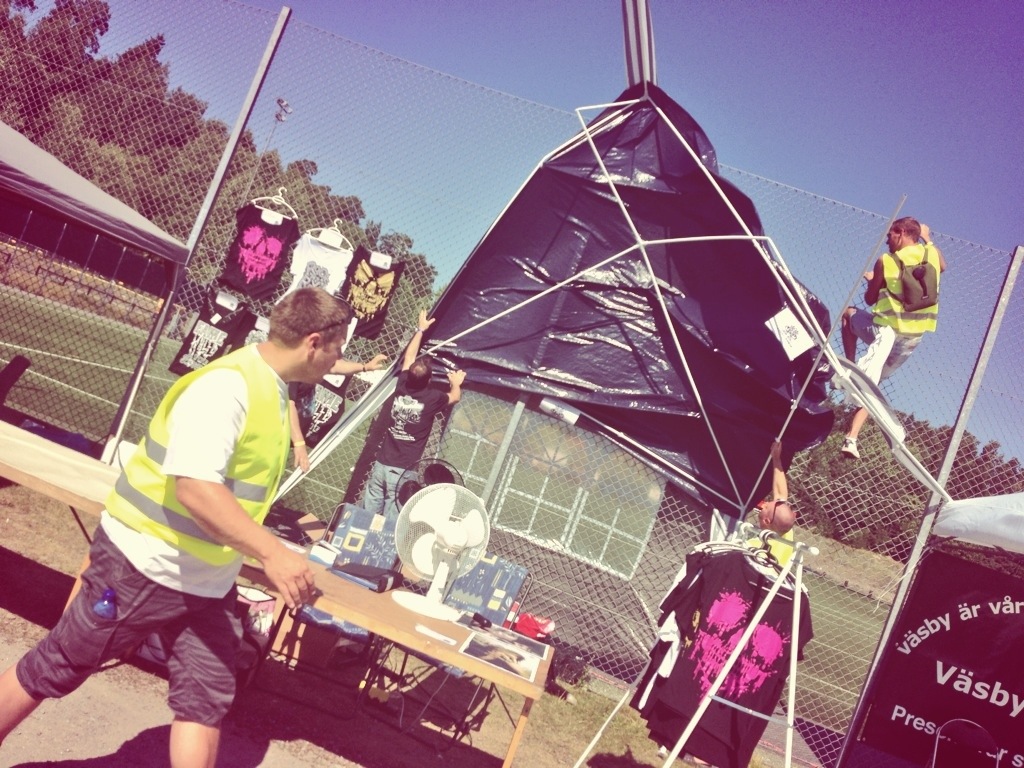 You can also see how bad the tent was in the movie, haha.. But aside of that everything has been okey.
As I write it starts to get a bit cold. We got jackets and blankets wrapped around us to stay warm.
I got a sunburn lol…
Don't know what more to write actually. We sold some stuff earlier but now everyone is so focused on the bands playing and those who doesn't care are stuck at the alcohol tent.
I guess the upcoming hours will be very relaxing.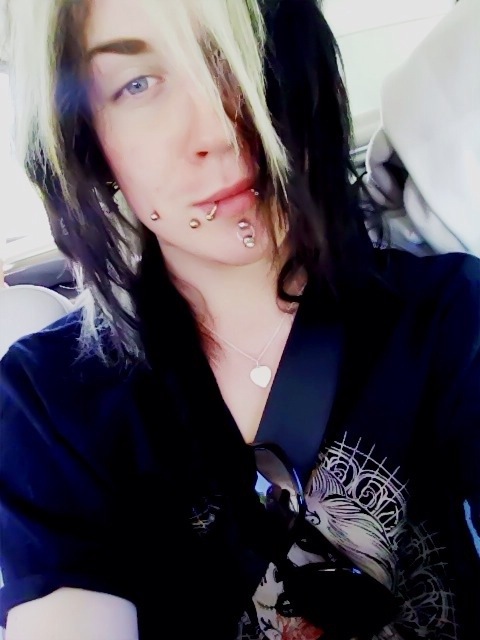 Pic taken in the car this morning. I don't know what to do with my hair. I just let it be until the upcoming photo shoot and video recording in the end of this month but still haven't decided a style for it…. Hmmm..